Sweethearts & Heroes, a program dedicated to promoting healthy and positive social connections, is making waves in the OESJ school district to kick off the month of June.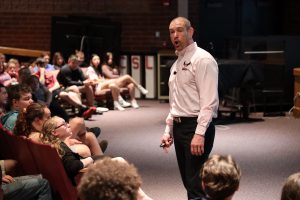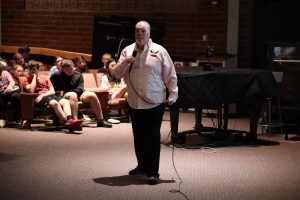 The program is led by the team of Tom Murphy, a Cooperstown High School graduate and All-American wrestler, and Rick Yarosh, a retired Sergeant with the United States Army and HOPE expert. In December 2005, Yarosh was deployed to Iraq, where he spent nine months before being severely injured by an improvised explosive device (IED) in Abu Ghraib on Sept. 1, 2006
At the heart of Sweethearts & Heroes is the belief in the power of hope and action. Through their program, Murphy and Yarosh teach that healthy social connections and relationships are vital for individuals to thrive and create a sense of belonging within their communities. By promoting these values, Sweethearts & Heroes aims to equip young people with the necessary tools to navigate challenges and build a stronger, more compassionate society.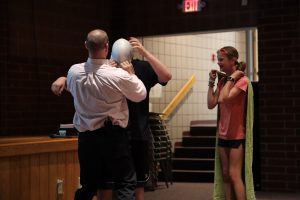 One of the key aspects of the program is teaching essential human skills both within school settings and through digital platforms. By integrating social-emotional learning into the curriculum, Sweethearts & Heroes helps students develop empathy, compassion, and emotional intelligence. These skills enable young individuals to understand and connect with others on a deeper level, creating a supportive and inclusive environment.
Additionally, Sweethearts & Heroes emphasizes bystander empowerment through leadership roles. The program recognizes the power of bystanders in preventing and intervening in bullying situations. Sweethearts & Heroes encourages students to take a stand against bullying and support those who may be targets of such behavior. This approach empowers young individuals to make a difference in their communities and reinforces the importance of collective action.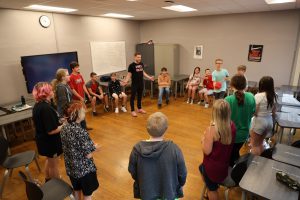 The Sweethearts & Heroes team utilizes various methods to reach schools and communities. Through engaging presentations, workshops, and personal stories, they educate students and staff about the significance of healthy relationships, empathy,  and never giving up hope.
By promoting healthy, positive social connections and relationships, the program is building a foundation for a more compassionate and inclusive society. Through the power of hope, action, and education, Sweethearts & Heroes is shaping the next generation of empathetic leaders who will make a lasting impact in OESJ and the world going forward.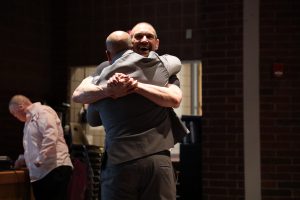 "These are skills that help students understand and connect with others in order to create a more supportive, inclusive environment," said Superintendent Adam Heroth. "We appreciate the important lessons Sweethearts and Heroes shares."