School Mascot: Wolf Pup
School Colors: Red, Gray and Black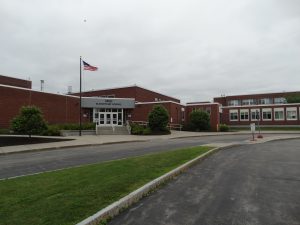 Our Mission:
Knowing all students can achieve and succeed, the staff at OESJ Elementary share the responsibility to educate all students in a positive, safe and challenging learning environment in order to develop lifelong learners who appreciate and respect individual differences.
About the School:
Our school serves approximately 430 children in prekindergarten to grade 6. There are two prekindergarten classes and three classes at every other grade level. The basic curriculum covers the areas of English Language Arts, reading, mathematics, science, social studies, physical education, technology and library media, visual arts and music.
Each student has access to a laptop throughout the school day for various academic activities.
All students receive free breakfast and lunch daily.
Our school has a strong parent organization called P.A.W.S. (Parents Advocating With Support) and new members are welcome to join at any time. Feel free to stop in if you would like further information about our school.
School Schedule:
Students may enter the building at 7:45 am. Dismissal is at 1:45 pm for those being picked up and at 1:50 pm for students who ride a bus.