This Year in Food Service
Menus are updated monthly. We reserve the right to make menu substitutions whenever necessary.
During the 2023-24 school year, OESJ Central School District will be participating in the Community Eligibility Provision program, which provides no-cost meals to all students.
CEP is a federal provision that allows high-poverty schools to provide free breakfast and lunch to all students. This option increases school meal participation by removing stigma, maximizes federal reimbursements, reduces administrative paperwork, and eliminates unpaid school meal debt. CEP schools continue to operate both the School Breakfast and National School Lunch programs and must uphold nutrition standards and meal quality, but processes and procedures for counting and claiming reimbursable meals are simplified. CEP is available to any school, group of schools, or district that has 40 percent or more students directly certified for free school meals, by means other than a school meal application.
School districts that participate in the CEP program:
Must provide both breakfast and lunch to all students at no cost.
Do not track meals by fee category (i.e. free, reduced-price, paid). They simply count the total number of meals served.
Do not collect payment/fees from students.
Do not collect and verify school meal applications.
While the reduction in paperwork related to traditional free and reduced lunch forms is a clear benefit, New York State still requires CEP schools to collect alternative forms –  also referred to as CEP Household Income Eligibility Form – for other purposes, such as state education funding and Foundation Aid. Also, individual families may be eligible for certain benefits based on the data collected through these forms.
Complete the CEP Household Income Eligibility Form.  This form is now completed online through the new POS system Titan's family portal LINQ Connect.
Meal Charging Policy
OESJ Junior-Senior High School students will be allowed to charge up to five lunches. If students already have an outstanding balance that exceeds the five lunch charge limit, additional charges will not be allowed. If the student's account is overdue, parents are asked to send payment to the cafeteria. No a la carte items may be charged. When a student account reaches the equivalent of five meals, a computer generated negative balance letter will be sent home on a monthly basis, until the account is properly funded. Any student that has exceeded his or her grade level charging limit will be offered a peanut butter and jelly sandwich and skim milk or an alternate if he or she has documented allergies. Meal payment accounts may be set up using the MySchoolBucks online program.
LINQ Connect
We use LINQ Connect to enable families to pay for school lunches and manage their child's account online. LINQ Connect allows parents to:
Set low-balance reminders
Set up automatic meal payments and transfer funds between students
Create spending limits for the account
Manage your account using the LINQ Connect app available in the Apple App store and Google Play
View school lunch menus directly in the app
To sign-up and access the online service, visit https://www.linqconnect.com/ and click "REGISTER" in the upper right hand corner.  From this site you can add money to your child's school meal account. When creating your account for the first time, you will need your child's name and birth date or student ID number.  Please contact Susan Frank at (518) 464-5133 or susan.frank@neric.org if you need help.
Student Conduct in the Cafeteria/Lunchroom
To make lunchtime more enjoyable for everyone, the cafeteria/lunchroom staff asks that all students:
Respect the monitor/teacher
Walk in single file
Talk in quiet, conversational voice
Follow posted classroom and lunchtime rules
No pushing, running or throwing food
No glass containers
Keep uneaten food on trays and empty trays carefully
Remain seated until dismissed by the monitor/teacher
Students who misbehave during lunchtime will be reminded of the rules after their first offense. Students who continue to misbehave will be disciplined under the district's Code of Conduct.
Catering Service with healthy snacks now available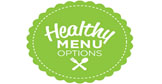 Catering service for Healthier Snacks for Birthdays, Holiday parties, snacks time or anytime.
With School starting and all of our busy schedules, our cafeteria staff is now offering a Healthier catering service for your needs. Please see attached list of items offered and the price list.
All you would do is fill out the form and return the slip and money the day the snack is needed.
Let us do the cooking for you.
Affordable Connectivity Program
As part of the Bipartisan Infrastructure Law, the President and Congress created the Affordable Connectivity Program (ACP), which provides eligible households up to $30/month (or $75/month for households living on Tribal lands) toward their internet bills, as well as a one-time discount of up to $100 to purchase a laptop, desktop computer, or tablet.
All households with a child who was approved to receive free or reduced price school meals under the National School Lunch Program or the School Breakfast Program, within the last 12 months, including children who attend schools participating in the Community Eligibility Provision, are eligible for ACP benefits.
Households are also independently eligible if:
(1) their income is at or below 200% of the Federal Poverty Level ($55,500 for a family of four); or
(2) a member of the household participates in certain other Federal benefit programs—including, among others, Supplemental Nutrition Assistance Program (SNAP), Special Supplemental Nutrition Program for Women, Infants, and Children (WIC), Medicaid, and Federal Public Housing Assistance.
To further lower costs, the Biden-Harris Administration secured commitments from internet service providers across the country to offer high-speed plans that are fully covered by the ACP. As a result, millions of working families can now get high-speed internet without paying a dime.
Families can check their eligibility, sign up, and find fully covered plans at GetInternet.gov(link is external) (mobile-accessible and available in Spanish) or by calling 877-384-2575.
Nondiscrimination Statement
In accordance with federal civil rights law and U.S. Department of Agriculture (USDA) civil rights regulations and policies, this institution is prohibited from discriminating on the basis of race, color, national origin, sex (including gender identity and sexual orientation), disability, age, or reprisal or retaliation for prior civil rights activity.
Program information may be made available in languages other than English. Persons with disabilities who require alternative means of communication to obtain program information (e.g., Braille, large print, audiotape, American Sign Language), should contact the responsible state or local agency that administers the program or USDA's TARGET Center at (202) 720-2600 (voice and TTY) or contact USDA through the Federal Relay Service at (800) 877-8339.
To file a program discrimination complaint, a Complainant should complete a Form AD-3027, USDA Program Discrimination Complaint Form which can be obtained online at: https://www.usda.gov/sites/default/files/documents/USDA-OASCR P-Complaint-Form-0508-0002-508-11-28-17Fax2Mail.pdf(link is external), from any USDA office, by calling (866) 632-9992, or by writing a letter addressed to USDA. The letter must contain the complainant's name, address, telephone number, and a written description of the alleged discriminatory action in sufficient detail to inform the Assistant Secretary for Civil Rights (ASCR) about the nature and date of an alleged civil rights violation. The completed AD-3027 form or letter must be submitted to USDA by:
1. Mail
U.S. Department of Agriculture
Office of the Assistant Secretary for Civil Rights
1400 Independence Avenue, SW
Washington, D.C. 20250-9410
2. Fax
(833) 256-1665 or (202) 690-7442
3. Email
This institution is an equal opportunity provider.