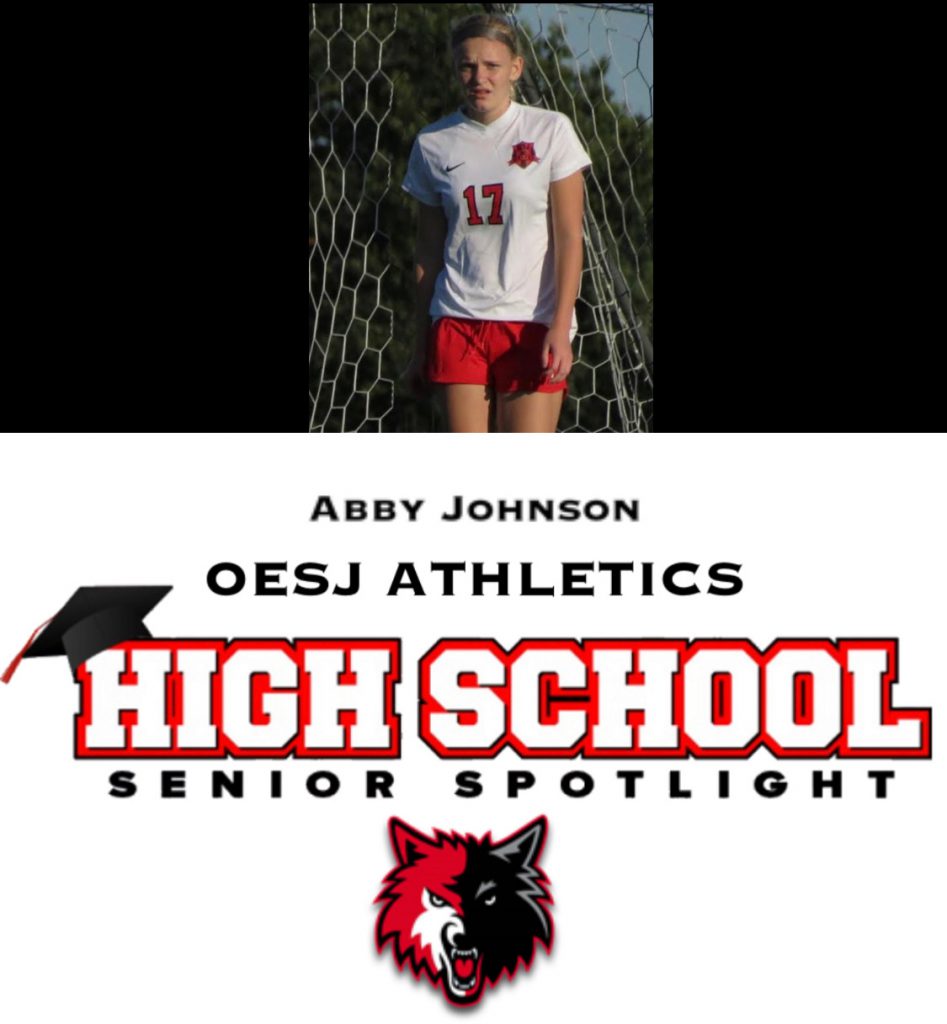 With senior student athletes having their senior year cut short due to the novel coronavirus pandemic we wanted to give our senior student athletes added recognition as they get ready to move on to the next phase of their lives.
Our senior Student Athlete spotlight series continues with 2020 Senior Abby Johnson.
What high sports did you compete in?
"In high school, I competed in softball and soccer. I also did cheerleading in 9th and 10th grade."
How has being a part of OESJ Athletics impacted you as a person, and what has it taught you?
"Being a part of OESJ Athletics has changed me as a person in a way only being a part of sports could have done. Playing sports made me a better person and leader. It has taught me to never give up no matter how tired, sore, or hot you may be. It has also taught me that everyone is responsible for a loss or win, no one person is responsible."
What are some things that you did to get in the zone before a game and maximize your performance?
"In all the sports I participated in we always did the same thing to get ready for a big game. We would get a speaker, blare some music, and just have a good time. Then once we hit the field it was all business. We would circle up, talk it out, and get ourselves pumped and ready." 
What was your favorite high school athletic memory(s)?
"I would say one of my favorite high school athletic memories was playing in my first ever soccer sectional game. It was exciting yet terrifying."
What would you say to an incoming freshman playing sports in high school? Any tips, tricks, or general advice on how to maximize the experience?
"I would tell an incoming freshman to just have fun and enjoy the time while it lasts. Enjoy the pregame jam sessions and enjoy playing with your friends because when it ends you WILL miss it. But while you are having fun always put in 100%. You will never regret it ."
What are your plans after high school graduation?
" My plans after high school are to go to Herkimer College for Physical Therapy Assistant."
Please join us in congratulating Abby on her 2020 graduation!
All senior athletes have been emailed a questionnaire to fill out. Senior athletes, please get the questionnaire along with your senior picture to me, at Athletics@oesj.org so I can recognize you as part of our "Senior Athlete Spotlight"