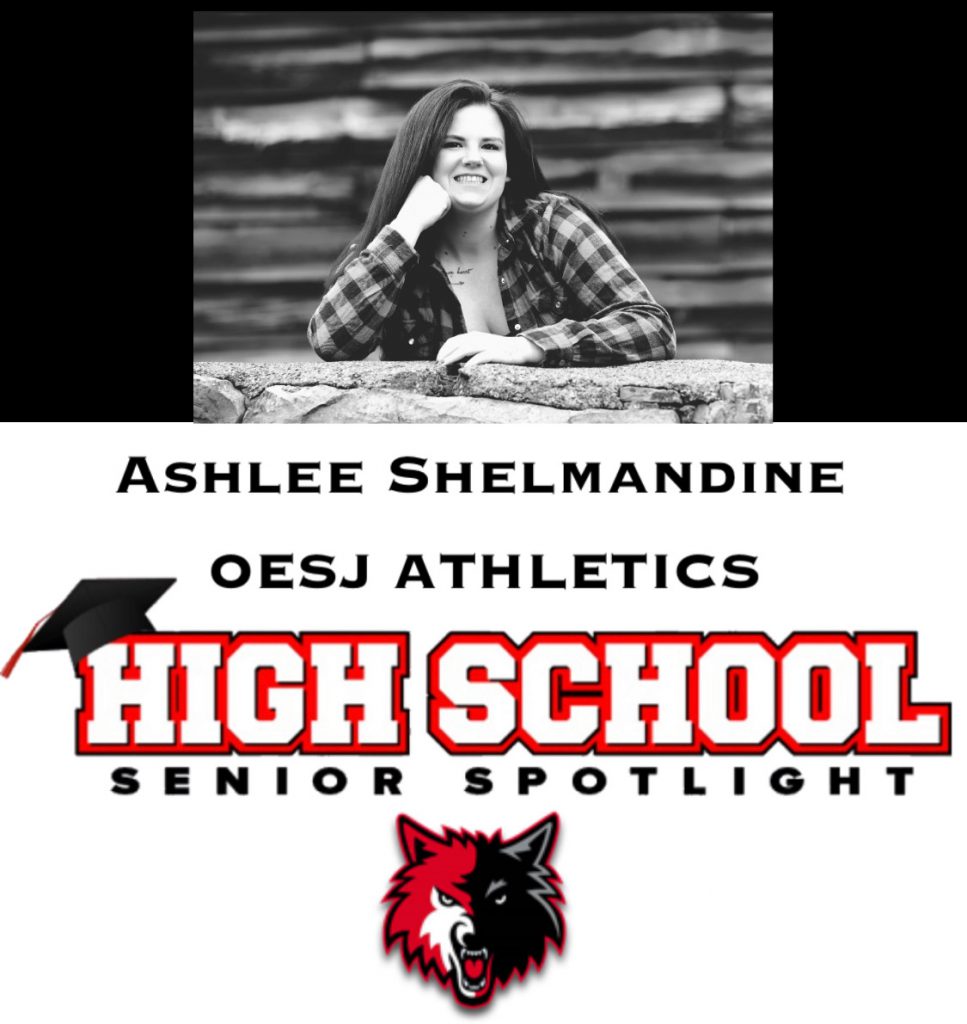 With senior student-athletes having their senior year cut short due to the novel coronavirus pandemic we wanted to give our senior student-athletes added recognition as they get ready to move on to the next phase of their lives.
Our senior Student-Athlete spotlight series continues with 2020 Senior Ashlee Shelmandine.
What high sports did you compete in?
"In high school I competed in Modified and Varsity Soccer and Modified-JV-Varsity Basketball."
How has being a part of OESJ Athletics impacted you as a person, and what has it taught you?
"Being a part of OESJ Athletics has impacted me as a person and taught me to demonstrate more confidence, leadership, and self-respect. I'm better at setting goals and managing my time. I have a better appreciation for diversity and a more developed sense of morality. I also learned that you can go "big" in a small distract and get your name out there if you work hard enough ."
What are some things that you did to get in the zone before a game and maximize your performance?
" Before games, I would get myself in a great mood and play well during warm-ups with my teammates.  I would also make sure everyone else's  head was up and ready to go ."
What was your favorite high school athletic memory(s)?
" My favorite school memories were goofing off with my best friends during a lesson and yapping so loud that people sitting at the other end of the classroom can hear us. Another would be passing notes in class with my buddy that no one else could really understand. Oh, and having fights with my frienemies. Also getting nicknames throughout high school that everyone knows me by now like, Butch and Shelmandine."
What would you say to an incoming freshman playing sports in high school? Any tips, tricks, or general advice on how to maximize the experience?
"For all incoming freshmen, having structure and keeping a planner will help you to stay balanced and on top of things. Remember, if you are not doing well academically, you could lose your eligibility and ultimately your spot on the team ."
What are your plans after high school graduation?
" After Graduation, I plan on going straight to work. I'm going to work for a company called Dekatherm Inc."
Please join us in congratulating Ashlee on her 2020 graduation!
All senior athletes have been emailed a questionnaire to fill out. Senior athletes, please get the questionnaire along with your senior picture to me, at Athletics@oesj.org so I can recognize you as part of our "Senior Athlete Spotlight"