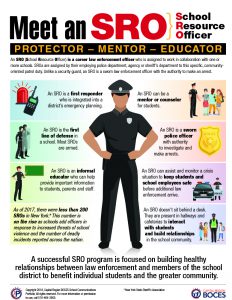 We are fortunate this year to have two SROs at each OESJ school.
At the Elementary School, St. Johnsville officer Thomas Oare patrols the halls; at the Jr./Sr. High School, Don VanDeusen keeps an eye on the building.
Both officers are busy building relationships with students.
Oare is retired from the Johnstown Police Department; VanDeusen is retired from the Gloversville Police Department, where he served as police chief.