Students at Oppenheim-Ephratah-St. Johnsville Elementary celebrated Veterans Day on November 9, 2018. Veterans were invited to OESJ Elementary for the celebration. Students and staff honored all those wonderful soldiers who have done, and continue to do so much for us.  We wouldn't be able to enjoy our freedoms without these brave men and women and the incredible sacrifices they've made. Students in grades PK through grade 6 created poems, thank you letters, hearts, poppies, banners, posters, and books to be presented to the veterans. The 3rd graders sang the "Armed Forces Medley". Students and staff from OESJ High School band played Taps. The whole school sang "I'm an American" to the Veterans. As the students left the assembly they personally thanked all the veterans that attended. (Pictures taken by Terry Potoczny).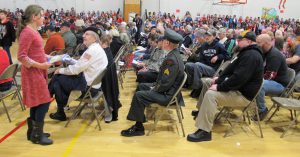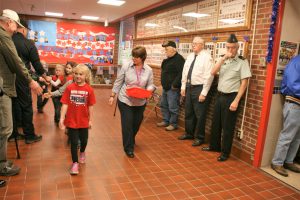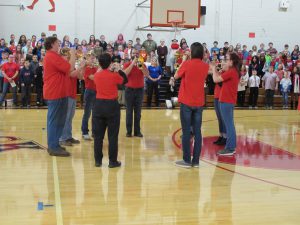 You can view more pictures here.
You can view a slideshow created by the 5th grade here.