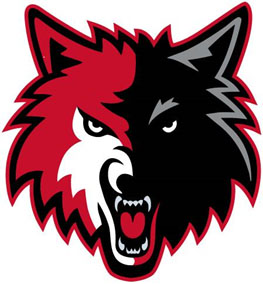 Oppenheim-Ephratah-St. Johnsville Central School District
---
This was originally submitted to the state in August 2020.
REOPENING PLAN
Continuity of Learning
2020-2021
"Reopening Our Schools Safely"
Table of Contents
Introduction
COVID-19 is a global pandemic which has resulted in the long term closure of schools throughout New York State since mid-March of 2020. The New York State Education Department required that school districts develop and submit a plan outlining how the school district may reopen its schools while to the maximum extent possible keeping students and staff safe. The plan must incorporate guidance for the Centers for Disease Control and Prevention (CDC), the New York State Department of Health (NYSDOH) and the New York State Education Department (NYSED).
The purpose of this plan is to outline the specific elements required to reopen school in order to limit potential COVID-19 infections. The current plan addresses questions and outlines a plan responding to transportation, screening, monitoring and intervening, the instructional day and communications. These questions have been deliberated by a group of stakeholders (school staff, parents, BOCES) interacting with available guidance materials from local, state and federal sources. The plan will also be shared with a group of students and will be widely distributed and available via the district website.
While the stakeholder workgroup that developed the plan began to meet in early June, state and federal guidance issued in mid-July ultimately provides the framework for the plan. The district is grateful to everyone who participated in the plan's development.
In order to best facilitate the health and safety of our students and staff, an enrollment model has been selected that provides in-person instruction to all students. We feel that in-person instruction is critical to the academic, personal, and social-emotional development of our students. All pre-kindergarten – grade 6 students will have the opportunity for in-person instruction 5 days per week. Pre-kindergarten students will attend half-day programming. Junior high and high school students in grades 7-12 will engage in a blended learning model with in-person instruction occurring two days on and two days off on a 6-day rotation in a block scheduling format. Remote online learning or the use of learning facilitated by paper learning packets will occur in the event of a closure or the short or long term absence of students. Students will still be expected to follow a schedule on the days they are receiving online/remote instruction. Students will be accountable for attendance on all days.
The success of the reopening plan will require the focus and cooperation of every school community member. Screening, wearing masks, proper hand hygiene, social distancing, cleaning and disinfecting are essential elements to the plan. Everyone must do their part to support health and safety for everyone.