Students from Oppenheim-Ephratah-St. Johsville attended the 98th Annual State FFA Convention in Buffalo, NY.  Students participated in workshops, contests, sessions and networking. Mohawk Valley competed in Maple CDE, Junior Tool ID, Sr. High Prepared Public Speaking.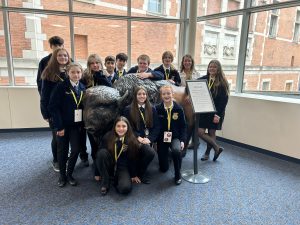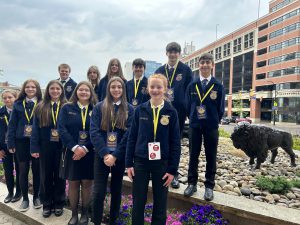 OESJ students came home with some hardware as Kaylee Heroth won first place in Senior High Prepared Public Speaking! She will represent NY at Nationals in November.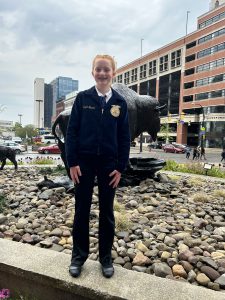 Nicholas Schuyler also received his Empire Degree which is the highest degree awarded to students in the state. This award is based on a students involvement in their supervised agriculture experience, involvement in community service and their chapter.