$24 million capital project getting underway at both schools; spring 2020 completion goal
Six construction bids came in 4 percent below budget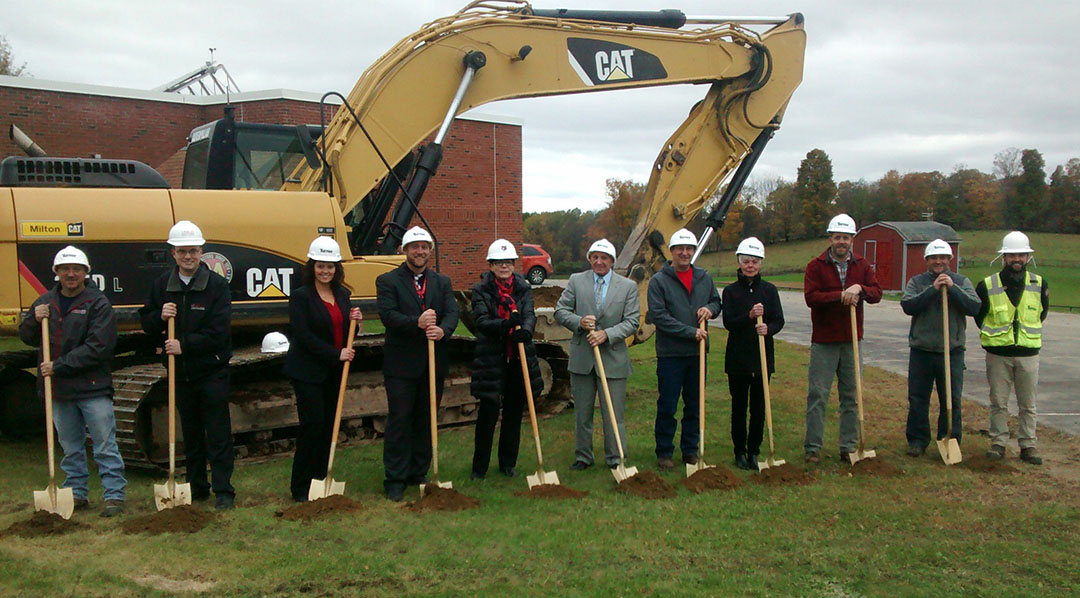 The long-anticipated capital project has broken ground and will be going full steam ahead in the coming months.
The $24.016 million project was approved by the community on Dec. 13, 2016. The state Education Department gave its final blessing in late August, months later than the district had hoped.
"Everything looks good and we still hope  to finish everything up by the end of next summer," said Interim Superintendent Joseph
Natale.
With more than 35 years experience in education, Natale said he has steered school districts through at least six capital projects during his career.
Jeffrey Swartz, OESJ's buildings and grounds director, said contractors will be working steadily, even on second shift if necessary, to make the progress toward a spring 2020 completion.
"We are hoping for a mild winter; that would make this a lot easier," said Swartz. He has experience developing two large capital projects when he was superintendent of public works for the village of Canajoharie.
The Board of Education accepted six capital project construction contracts on Sept. 26.
The contracts were for general construction, roofing, plumbing, electrical, mechanical and site work.
Natale said the bids came in about 4 percent below budget.
Swartz said the biggest parts of the project will be done simultaneously:
demolition of the maintenance building at the Jr./Sr. High School and construction of new agriculture/tech classrooms
renovation of four science classrooms and associated roofing at the Elementary School
excavation work for the elementary auditorium.
Most of the roofing work at both schools – except for possibly the work above the elementary science rooms – would be done next summer.
He also said that several rooms at the Jr./Sr. High School, such as the main office, Distance Learning classroom and science rooms, will be relocated as part of the project.
At the Elementary School, a partition will be erected in the grades 5-6 wing so that work can be done during the school day on the other side.
"The work should not disturb any classrooms during the school day," said Swartz.
Thanks to the $4.2 million set aside by the district in a reserve account, incentive aid after the December 2012 merger to create the combined Oppenheim-Ephratah-St. Johnsville (OESJ) School District as well as increased state building aid, there will be NO TAX IMPACT for this project. New York State will pay 98 percent of the bill.