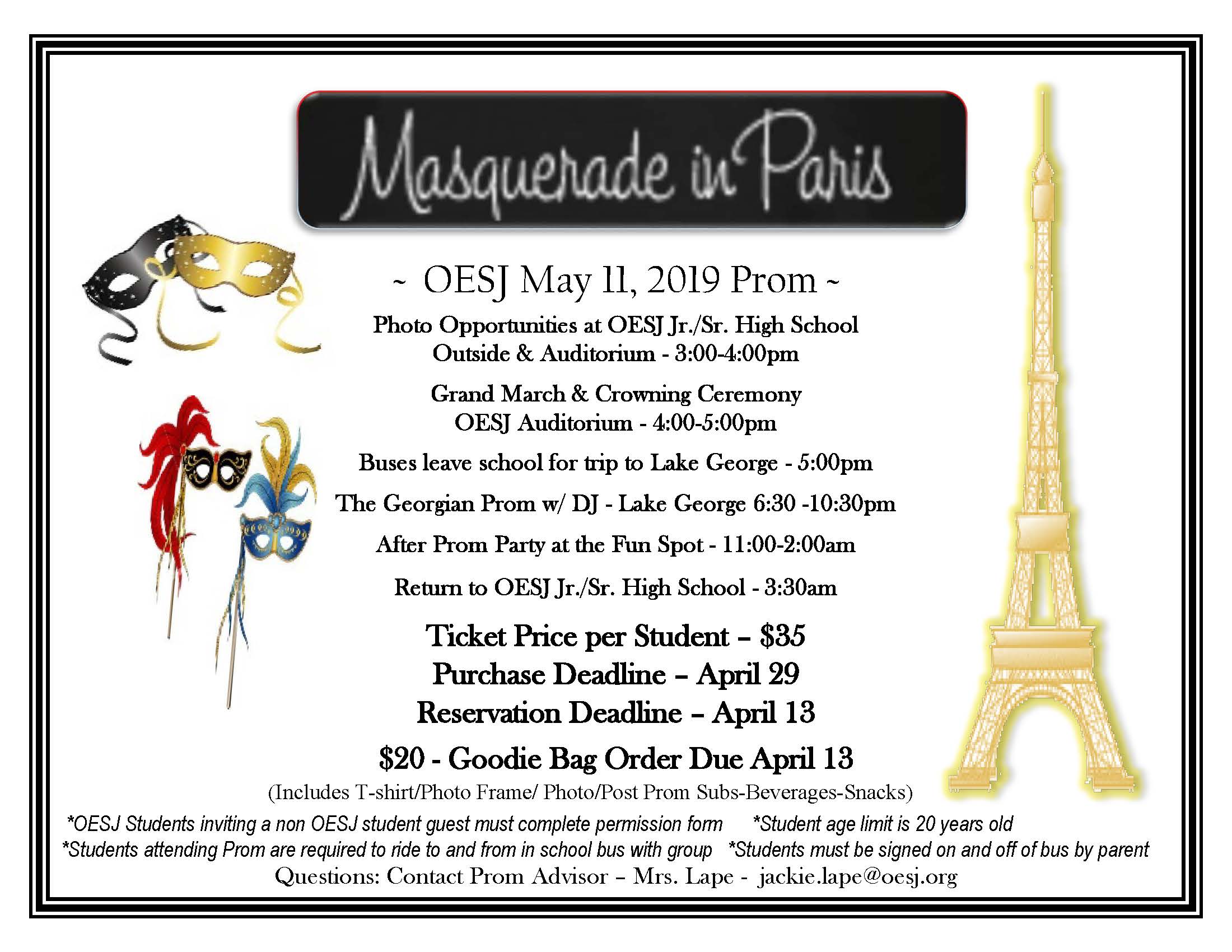 Tickets for the prom – being held at The Georgian in Lake George – are now on sale for $35 per students.
Students should contact school nurse Jackie Lape for a ticket.
There are other deadlines coming up:
Reservation for tickets deadline: April 13
$20 Goodie Bag order is due by April 13. The Goodie Bag includes tee-shirt, photo frame, photo, post prom, subs, beverages and snacks.
Any questions? Prom Advisor Jackie Lape can be reached at jackie.lape@oesj.org .