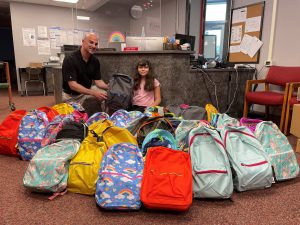 Alicianna Bersani, a 5th-grade student at OESJ Elementary School presented Principal Kyle O'Brien, with more than 60 backpacks filled with all the supplies needed for the school year for all of the second grade.
Alicianna did this wonderful gesture in memory of her baby brother Dominick, who passed away at only three and a half months from SIDS. Dominick would have been a second-grade student this fall.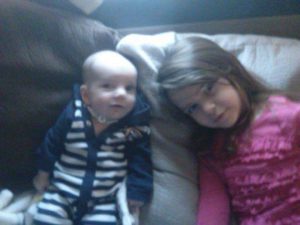 With the help of her parents, Alicianna created the Dominick Foundation so that her baby brother would never be forgotten.  Currently, Alicianna is working on a toy drive to provide the less fortunate with a blessed Christmas.  If you are interested in learning more about what Alicianna is working on, you can check out the Dominick Foundation on Facebook.