The Oppenheim-Ephratah-St. Johnsville Board of Education has named Adam Heroth, the former Jr./Sr. High School principal, as the next superintendent of schools effective on July 1.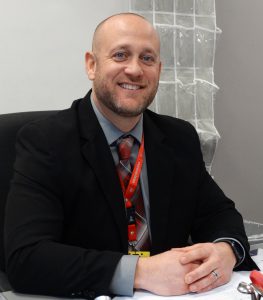 The Board of Education appointment was made on June 2. Heroth succeeds Interim Superintendent Joseph Natale, who completes two years in that position this month.
Heroth, who was named as the administrative assistant to the superintendent of schools in February, is a parent in the school district.
He has been working closely with Natale during the school shutdown as well as planning for the 2020-21 budget, planning for a capital project and the searching for an interim high school principal. He has also been involved in the beginning of contract negotiations with two labor unions representing the teachers and administrators.
"I am looking forward to this opportunity to serve the OESJ community as the next superintendent of schools," said Heroth. "We do many things right at OESJ but there is always room for improvement. I am excited to be part of that effort going into the future."
Heroth has participated in the Future Superintendents Academy through the The Leadership for Educational Achievement Foundation (LEAF), New York State Council of School Superintendents.
Heroth said he has benefited from working more closely with Natale, who has more than 35 years experience in education. "I am grateful to have had the experience to work with such a seasoned superintendent as Dr. Natale. I am sure that experience has prepared me well for the challenges ahead."
Heroth has lived in the OESJ district for more than 10 years and has strong ties to the area growing up close by in Johnstown. Heroth, 40, and his wife, Shelly, have one daughter, Kaylee, who is a sixth-grade student in the OESJ Elementary School.
Heroth became the Jr./Sr. High School principal in July 2018. He came to OESJ in July 2016 as the K-12 assistant principal, athletic director, and instructional technology specialist. Prior to OESJ, he was a health and physical education teacher at the Fonda-Fultonville school district from 2002 to 2016.
He holds a bachelor's degree in health and physical education from Ithaca College, a master's degree in curriculum, instruction and assessment from Walden University and an educational leadership degree from SUNY Plattsburgh.