Proposed budget, bus purchase proposal and Board of Education candidates to be considered by voters during June 9 absentee ballot voting
Interim Superintendent Joseph Natale admits this was one of the most difficult budgets for him to develop in nearly 40 years in education.
The COVID-19 outbreak and resulting economic dislocation have created uncertainties about state aid, tax receipts, jobs and a host of other concerns.
Despite the challenges of the COVID-19 outbreak, the abrupt end of the spring semester and virtual learning since March, the proposed budget maintains the current programming. Staff reductions noted below will not affect the education of students, he added.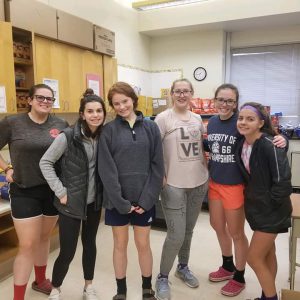 "We developed this budget to do the least amount of harm to the teaching and learning process," Natale said as he presented a $21.3 million budget to the Board of Education on Thursday, May 21.
"Students already took a step back since March and we did not want them to return to diminished opportunities. That is why we wanted to keep the program intact."
The budget would increase the tax levy by an estimated 0.37%. The average tax increase over the past seven years since the merger is less than 0.5% (see chart below).
Here is his presentation to the Board of Education.
The public hearing on the budget is scheduled at 6 p.m. on  June 2 via virtual participation.
In addition to consideration of the budget on June 9, the community will also:
Select two Board of Education candidates. Incumbent board members Jeremy Brundage and Sarah Barnes are seeking re-election.
Consider a bus purchase proposal totaling $208,000 to purchase one 65-passenger bus and one 30-passenger bus. This purchase would come from the district's bus reserve and have no impact on the 2020-21 tax rate. Spending from the reserve account must be approved by the community.
The proposed budget would increase spending by $1.3 million or 6.7%. However, that increase is because of the $24 million capital project approved by the community in 2016. The district received an increase in state building aid next year to offset the impact of that higher spending.
State aid reductions prompt spending cuts
The state aid pullback from January to April created a $388,237 gap in the school district's finances, he said. And Governor Andrew Cuomo will be reviewing the state budget during the rest of this calendar year and could continue to cut state aid to schools. Natale agreed with Cuomo in hoping there is a federal stimulus that helps local and state governments.
Natale reviewed $438,565 in reductions he suggested to the budget: reducing district painting and transportation projects, 1.0 full-time math teacher and a large savings (-$350,000) in health insurance costs because OESJ employees agreed to a new insurance plan this year.
In addition, Natale reviewed another $388,506 in reductions including not filling a special education position, eliminating custodial workers, savings in BOCES special education costs, lower student tuition for out of school programs like CTE and AG PTECH, summer curriculum work and administrator's discretionary funds.
He also reviewed future areas of possible reductions if state aid cuts are necessary, including non-instructional and instructional staffing, purchasing, buildings and grounds projects, conferences and field trips, extracurricular activities and athletics.
He also noted that the board could tap reserve accounts to make up some of the gap.
Natale will end his two years at OESJ on July 1 and be replaced by incoming Superintendent Adam Heroth, the former Jr./Sr. High School principal who is now serving as an assistant to Natale during the transition. "These will be up to Adam to deal with," Natale said.